Switching to Propane: 5 Important Facts
Written By: on February 14, 2022
Superior Propane Inc. Makes the Switch Hassle-Free!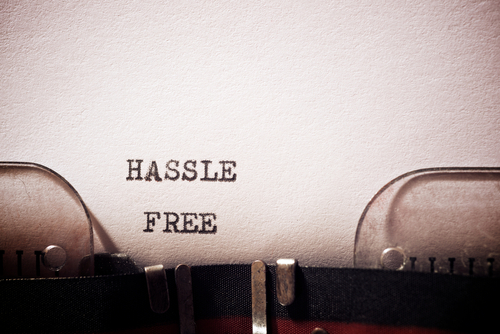 If you've been considering converting your Northern Arizona home to run on propane, but have hesitated because you're worried about the process, worry no more! Superior Propane Inc. offers fast, easy propane conversion with our Hassle-Free Switch!
We offer a 24-hour set up and switch-out, a licensed contractor to install your exterior gas line, a FREE safety check with your new propane tank, FREE propane tank leasing for your first year, and an introductory discount on propane!
Additionally, here are five facts about why switching your home to propane is a great idea.
Efficient, Comfortable Home Heating
The most notable difference between propane heating and electric heating is that the former can go as high as 140º Fahrenheit, while the latter is capped at 100º. Propane also heats your house up faster than electricity, which comes in handy during those chilly, winter nights.
This fast, efficient heating not only is good for your home, but it's also good for your bank account as propane heating systems are typically much more affordable.
Enjoy Added Versatility
You now know that propane can provide reliable, even heat for your home. But with a wide array of efficient propane appliances, that's just the beginning of great reasons to switch over to propane!
When you use propane for water heating, the hot water reaches your desired temperature faster and more efficiently than it does with electricity. Propane water heaters last longer on average and have a lower overall cost of ownership than electric ones. In fact, a propane tankless water heater could cut your water heating energy costs in half!
You can turn out delicious meals if you use propane for cooking since it allows you to maintain precise and rapid temperature control, which results in better outcomes than using electricity.
Propane clothes dryers make laundry day go faster by getting your laundry dry much quicker than electric dryers. You end up with fewer wrinkles, too!
Outdoors, grilling with propane is great. Propane can also heat your pool or spa, power deck, and patio heaters, and provide cozy gathering spots with propane fire pits and fireplaces.
Year-Round Reliability
With your propane tank expertly installed by Superior Propane Inc. at your home, along with our reliable Keep Full automatic propane delivery and the option of wireless propane tank monitoring, you'll always have the propane you need. Electrical utilities, with their aging and often failing infrastructure, simply cannot say the same.
Safety & Comfort
When the power goes out in Northern Arizona, the further out you live, the longer the outage can be.
A propane whole-house backup generator keeps the lights on, the food in the fridge and freezer safely cold, electronics charged, the sump pump running, and more. People who live off the grid enjoy comforts and security without being connected to an electrical utility or having to shell out big bucks for solar panels.
Shrink Your Carbon Footprint
Fact: When compared to electricity, propane emits less than half the greenhouse gas emissions.
More than 40% of the electricity generated in the United States comes from coal-fired power plants. This production causes smog and acid rain, as well as playing a significant role in U.S. greenhouse gas emissions, second only to transportation. The combustion of propane does not create anywhere near those levels of emissions to cause those problems. In fact, propane is listed as an alternative fuel in both the 1990 Clean Air Act and the 1992 National Energy Policy.
Are you ready to enjoy the benefits of propane in your Northern Arizona home? Contact Superior Propane Inc. for our easy hassle-free switch to propane service!