Propane Service in Flagstaff, Arizona and Neighboring Communities
Superior Propane is the local, dependable propane company that you can trust!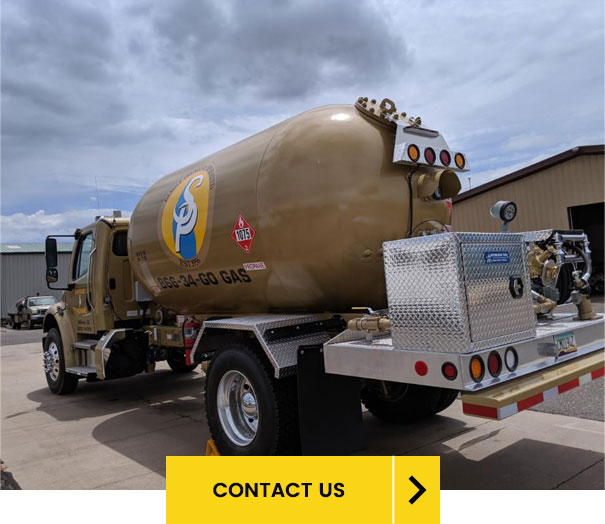 If all you know about propane for home use is that it's a great fuel for your BBQ grill, you're about to learn a whole lot more.
Propane is an excellent choice as an energy source for your northern Arizona home, because it is reliable and versatile. What can it do for you? Here are some benefits propane offers:
It's a domestic energy source. About 90% of the U.S. propane supply is generated right here in this country, the majority of it coming from natural gas processing.
Propane makes financial sense. Using propane to heat your home is the more energy-efficient choice, which means you end up with lower energy bills. Propane appliances cost less to operate than electric appliances, so you save there too!
It's incredibly energy-efficient. Propane heating's average efficiency is more than 90%, and on-demand propane water heaters get your water hot faster than electric water heaters.
Cook like a true chef. When you use propane for cooking, you get the kind of precise heat and temperature control that takes your cooking to a new high. Electric stoves just can't give you that.
You can utilize propane both indoors and out. Propane can run fireplaces, clothes dryers, space heaters, firepits, pool and spa heaters, and more!
Propane keeps you safe. If the power is out, a propane generator can keep the power running so that your home stays safe and comfortable.
Why Superior Propane?

Our Service Area
Superior Propane is a locally based family-owned business. We have several generations of experience in the industry, and know the propane needs of homes and businesses in northern Arizona.
With that experience and knowledge, we can offer unparalleled service like:
Experienced, courteous delivery drivers who show up on time
Payment options that give you a choice in managing your Superior Propane account
Professional installation of propane tanks and gas lines by technicians who are trained and experienced, and who always put our customers safety first
Prompt and considerate customer service by people right here in the community, not at some far-off call center
Enjoy the benefits of propane in Williams, Prescott, Flagstaff or anywhere you live nearby!
There are some remote areas of northern Arizona where it is hard to get utility services, and many people like living off the grid.
Propane makes off-the-grid way of life easier. Natural gas is not always an option, propane is. Your propane is right there on your property, and you're not left in the lurch if there's something wrong with the supply system in your community.
Find out more about Superior's propane services. Get in touch with us today!