Where Can I Refill My Propane Tank?
Quick, easy propane tank refills in the local Williams, Flagstaff Area and beyond!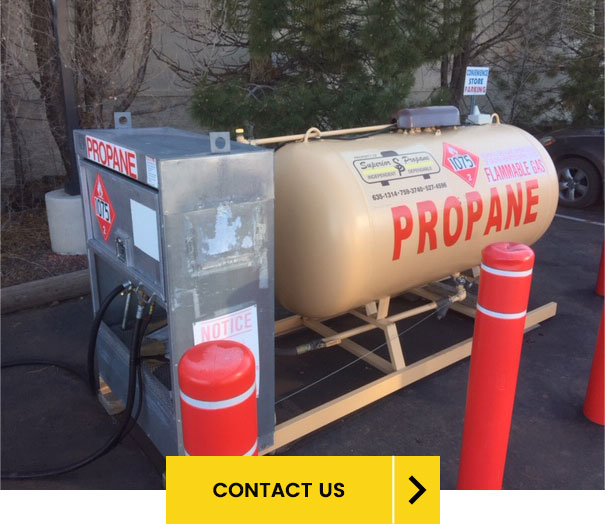 If you use a smaller propane tank or cylinders at your northern Arizona home or business, you want a propane refill station near you that offers propane when you need—especially one that also offers affordable prices.
Superior Propane gives you all of that with 11 propane refill stations throughout the greater Flagstaff, Williams, Prescott and Sedona region.
BBQ cylinder refills and more—all right nearby!
If you use your propane BBQ grill a lot, Superior's propane refill stations can make sure you always have enough propane in your tank so that you won't run out during your next cookout or backyard barbeque.
Propane refill stations aren't just for your BBQ tank, a diverse group of people and businesses depend on them. Propane refill stations are necessary if you use propane for a generator, or if you're living off the grid, or in RV.
Propane cylinders and small tanks provide fuel for patio and deck heaters, letting you enjoy your backyard more often.
Another advantage of propane tank refill stations from Superior Propane is that refilling your propane tank or cylinder is less expensive than exchanging it for a new one.
Visit one of our refill stations:
Superior Propane
Phone: 928-635-1314
Hours: Mon–Fri 9 am–5 pm, Sat–Sun Closed

You can also get our propane at:
Ash Fork Quick Lube
928-637-2308 | 56 W Lewis Ave, Ash Fork, AZ 86320
Flagstaff One Stop
928-774-8505 | 2325 S Woodlands Village Blvd, Flagstaff, AZ 86001
Parks Feed
928-635-1310 | 518 N. Parks Rd, Parks, AZ 86018
Raptor Ranch LLC
310-251-7081 | 101 S Hwy 180, Williams, AZ 86046
Route 66 AutoCare
928-635-1289 | 801 W Route 66, Williams, AZ 86046
Seligman KOA
928-422-3358 | 801 E Highway 66, Seligman, AZ 86320
Total Rental
928-779-0677 | 2480 E Huntington Dr, Flagstaff, AZ 86004
Williams Auto Supply
928-635-4484 | 810 E. Route 66, Williams, AZ 86046
Winona Investments
928-527-1177 | 13673 Townsend Winona Rd, Flagstaff, AZ 86004
Propane refill stations are a great business opportunity.
If you own a gas station, RV park or convenience store, a propane refill station with Superior Propane is a great way to bring in more customers and generate revenue for your business! Our professionals are ready to make that happen with safe and professional installation of a propane refill station; they also give instruction on filling propane tanks safety.
Superior Propane is there for you with propane refill stations all over our service area. Contact us to find out more.