Commercial Propane Refill Stations in the Greater Flagstaff Area and Surrounding Areas
Fill your tank—and your fleet—with Superior Propane!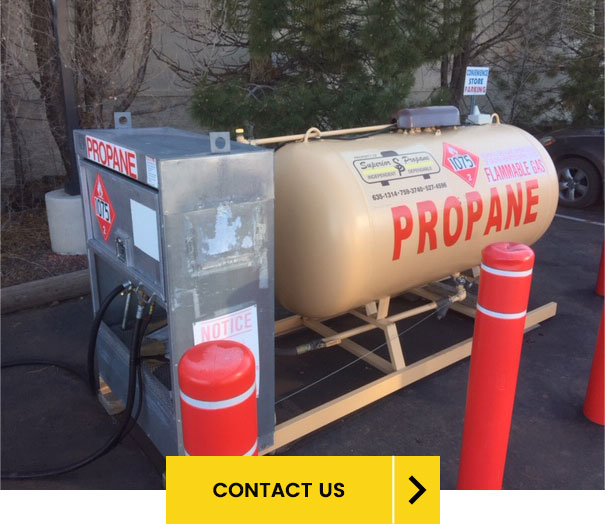 There's more to a propane refill station than refilling BBQ grill tanks.
It is a critical resource for many businesses in the area around Williams, Prescott and Flagstaff. That's why Superior Propane has 11 propane-tank and cylinder-refill stations around our region.
Who uses a propane refill station?
A diverse range of businesses depend on propane refill stations.
Restaurants and resorts that use propane for specialized equipment such as outdoor grills, deck and patio heaters, and firepits use smaller propane tanks—under 100 pounds. Taking them to a propane-tank refilling station makes sense, because refilling them is both fast and easy.
Propane is a great fuel source for landscaping and golf course management companies. Propane commercial mowers cost up to 30% less to operate and have fewer emissions than gasoline-powered mowers. All you have to do when you run out of gas is replace the empty propane tank with a fresh one. It's faster and easier than gasoline, and there's no worry about spills on the ground.
In warehouses and distribution centers, propane-powered forklifts are safe to use indoors as well as outside. They can last a full day, unlike many electric forklifts, and they don't have to be sidelined for up to eight hours to recharge.
Propane refill stations are a great business opportunity, too!
Do you own a gas station, a convenience store, a home improvement store or a garden center in the area around Flagstaff, Prescott and Williams? Adding a Superior Propane tank refill station is a great way to bring in more customers and bring your regular customers back more often!
Superior Propane's experienced and knowledgeable professionals will set up a propane refilling station at your business and provide guidance and instruction in the safe and proper handling of propane.
Superior Propane has a refill station for propane near you in the Williams, Prescott and Flagstaff region. Contact us today to find out more about our propane services for your business!