Propane Delivery Services in Chino Valley, AZ
Superior Propane, Inc. provides safe, dependable delivery of propane to your local home or business!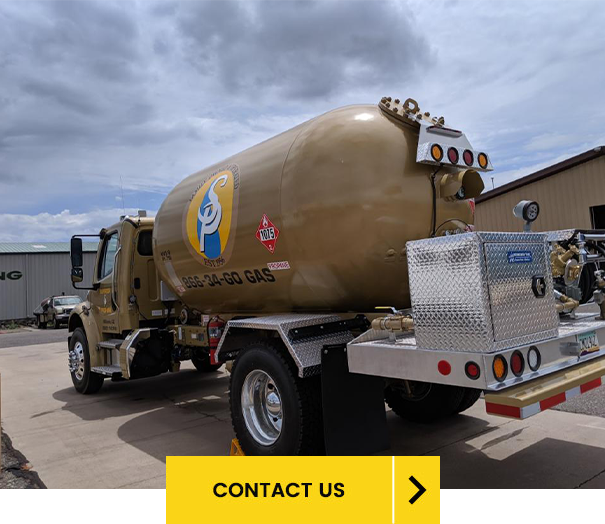 Families and businesses alike in Chino Valley and the surrounding communities count on Superior for their propane deliveries and more, including:
Our office is located at:
Superior Propane, Inc.
600 E Frank Way
Williams, AZ 86046
Hours:
Monday: 8am – 5pm
Tuesday: 8am – 5pm
Wednesday: 8am – 5pm
Thursday: 8am – 5pm
Friday: 8am – 5pm
Saturday: Closed
Sunday: Closed
It's easy to see why local residents love Superior Propane, Inc:
"Superior has been providing us with excellent service for over 20 years. They have always gone the extra step without us asking them to do so. I can't thank them enough for the professional and courteous service they provide. I have many pamphlets left on my door regarding other providers in the area. I never give it a second thought. If you want personalized service that you can count on, go with Superior. You will never regret it. They are by far the best choice for your needs." —Robert P.
"The folks that work there are all TOP notch. They are very responsive to filling the tank whenever I call, usually within the day or the next worst case. I would recommend them to anyone in the area. 5-stars!" —Mark S.
Get familiar with Chino Valley, AZ!
Chino Valley is an unscathed and undiscovered destination in the Central Arizona Highlands and it is much cooler than you'd think! It's filled with vastly wide open spaces, big blue skies with a culture defined by friendly people, unique eating establishments, and outdoor adventure including off-roading, camping, hiking, and finding secret swimming holes. We also have a beautiful vineyard with wine tasting, an amazing micro-brewery, and the best bbq in the state.
What are the best things to see and do?
Sycamore Canyon Wilderness
The Verde River
Chino Valley Aquatics Center
Granite Creek Vineyards
Insurgent Brewery Company
Log Cabin Bar
Which nearby areas do we provide propane services?
Superior Propane, Inc. is a local leader for dependable propane delivery and other services here in Northern Arizona, including Chino Valley, Paulden and Williamson—plus areas of Coconino, Yavapai and Mohave Counties. With our extensive experience as an independent family business, we offer personal, prompt and courteous propane delivery and services, including propane autogas and installation of propane tanks and gas lines too!