Common New Home Heating System Mistakes
Written By: on January 24, 2022
Avoid Making These Mistakes Yourself!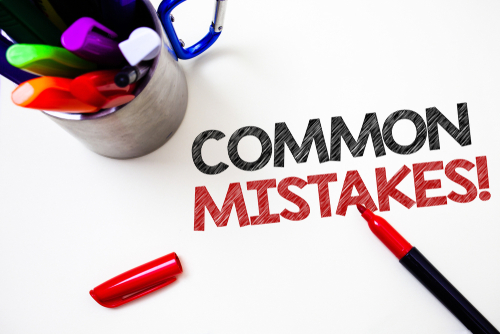 If you're about to replace your home's heating system, it's well worth your time to do some study and work with a reputable, experienced professional.
Superior Propane Inc. can help with this process. We'll be with you every step of the way, from finding the right heating system, to finding a quality installer, to providing dependable propane delivery for your new heating system moving forward.
Here are four mistakes to avoid when you're buying your home's new heating system.
Mistake #1: Waiting for a Breakdown to Act
When is the worst time to buy a new heating system? When your current one dies, and you must decide quickly. You're rushed and stressed, both of which lead to hasty, poorly thought-out decisions.
The average life expectancy of a furnace is 15 to 20 years. If yours is approaching, is in, or is older than that age range, now is the time to start doing your research and planning to buy. Another factor to consider is how often your heating system needs repairs, and how much those repairs cost. If the cost of repairs is more than half the cost of replacement, it makes better fiscal sense to replace your heating system. You'll get a break from costly repairs and save money because you'll get better energy efficiency from the second the new unit turns on.
Mistake #2: Being Cheap
Your new heating system is a major investment in your home, in terms of your home's value, your future expenditures, and your comfort. You need to think about more than just the price tag.
If the cost of your heating system installation appears to be too good to be true, it most likely is. A low-cost system is frequently composed of low-quality parts put together by unskilled laborers who work for businesses that often-cut corners. When you come across a low-cost system, consider it a warning flag—you'll end up paying more for that installation one way or another, either now (with increased heating costs) or in the future (in the form of repairs and replacements parts). In most situations, it's usually both.
Superior Propane Inc. can help you find a top-quality heating system for your home that fits your needs and your budget.
Mistake #3: Choosing the Wrong HVAC Installer
Always request recent references or testimonials from customers when comparing HVAC contractors. If a contractor can't provide them, you should look for someone else.
Make sure that the HVAC company is bonded and insured. Bonding protects you as a client by ensuring that your contractor follows all applicable rules and regulations. If your heating contractor isn't bonded and insured, find someone else to handle the job.
Don't accept phone estimates and handshakes; a contractor can simply back out of their agreement, leaving you with little choice but to pursue lengthy, pricey, and time-consuming legal actions.
Make sure a contract is in place before installation begins. As the saying goes, "get it in writing." This comprises a detailed description of the scheduling, costs, labor demands, and equipment expenditures as well as future expenses for maintenance, potential upgrade paths, and more.
This is not the time to go it alone. Superior Propane Inc. will help you find qualified HVAC equipment installation and service companies, so you'll have peace of mind that your new heating system is installed right the first—and only—time.
Mistake #4: Messing Up the Warranties
A good HVAC contractor will back up their work and will provide a no-obligation, no-questions-asked, 100% warranty that protects you and your family from unanticipated breakdowns or other difficulties. If they hem and haw, or refuse, that's a sign to find someone else.
Your work doesn't end with the installation of your new heating system. If you fail to register your heating system with the manufacturer, it will not be covered by your warranty when you truly need it. Don't procrastinate. Get it done!
You can't beat propane for efficient, comfortable home heating and you can't beat Superior Propane Inc. for reliable propane delivery and service for your Northern Arizona home! Become a customer today and experience the difference we can make for you.