Save Money and Avoid Hassles With Our Affordable Propane Tank Leasing!
There are several reasons you could be shopping for a propane tank for your Northern Arizona home:
If you've recently purchased a new home and the sellers had previously leased their propane tank from an propane delivery company, all you need to do is set up a lease with that company if you wish to use them for your propane delivery.
But if you want to use a different propane company, you'll need to replace the tank. Why is this the case? It's due to industry regulations where propane companies WILL NOT refill leased tanks from other providers.
Whatever the reason may be for your necessity in a new tank, you have some choices to make—and Superior Propane Inc. is here to help with that.
Why is Leasing Better Than Owning?
As we've just touched upon, owning a propane tank makes it possible to choose your propane supplier. Are you unhappy with the service, or want better prices? Changing suppliers is easy because you own your tank outright.
However, when you own your propane tank, upfront costs are nearly always more expensive—and all the responsibility for maintenance and repairs are solely on you.
If your propane tank is old, in bad condition, or no longer large enough to meet your needs, YOU are on the hook to handle all installation, replacement, or repair costs—which can quite easily reach a thousand dollars and higher. And then you must factor those recurring costs over its full lifespan.
There's an easy way to avoid all of this. Take the hassles and cost out of owning a propane tank by leasing one from Superior Propane Inc.!
When leasing your propane tank from Superior Propane Inc., WE handle the maintenance, repairs, and propane delivery for you.
And before we install your propane tank, we'll make sure that you're getting a properly sized tank for your needs—and help to install any appliances you may want to bring onboard alongside it. Plus, we'll also look to find you any available equipment rebates you may qualify for—it can add up to some sweet additional savings!
Our propane tanks are of the highest quality, installed by our knowledgeable and experienced service technicians. With our Keep Full automatic propane delivery, you'll have peace of mind that you'll always have the propane you need to keep your home comfortable. Our Keep Full customers also get a discount of 10 cents per gallon!
Need a propane tank? Superior Propane Inc. has you covered with expert installation and worry-free leasing no matter where your home or business is in Northern Arizona. Contact us today to get started.
Don't Spend a Dollar More Than You Have to While Enjoying Some Time Away From Home!
There's still plenty of summer left here in Northern Arizona, which means many of us may still have a summer vacation set to enjoy before long!
Whether it's a drive up to Las Vegas—or finally travelling back east to visit family and friends—taking these five simple steps ahead of your travels will help lower your energy costs while you're away. After all, who wouldn't like a little extra money for dinners out, amusement parks, or a rental car upgrade?
Give Your Air Conditioner a Well-Deserved Break
Home cooling makes up about half your energy costs during the summer. Turning your air conditioning to 85º while away for more than a day will help to noticeably cut those costs. Keep the house from getting overheated while you're gone by closing curtains and blinds—this helps to keep passive heating at bay, while insulating the current indoor temperature.
You can also set your smart or programmable thermostat back to your preferred temperature several hours before you return home, so things are nice and comfy upon your arrival back.
Dial Down the Water Heater
Did you know that most modern water heaters come with a vacation setting? This turns down the heater so it isn't running as much while you are gone—but will quickly heat up when you reset it upon return. If your water heater does not have a vacation setting, set it to low. Heating water makes up about 20% of your home's energy costs, so doing this can result in some nice supplemental savings.
Continue saving money when you get home by setting your water heater to 120˚ Fahrenheit rather than the manufacturer's setting of 140˚. Your water will still be nearly as hot, but you can save up to 10% on your monthly heating energy costs. The lower temperature additionally reduces the risk of scalding.
Disconnect the Energy "Vampires"
What are energy vampires? Some of them are computers, TVs, media players, ovens, gaming systems, coffeemakers, toasters, multicookers, blenders, electric toothbrushes and chargers to name a few. They're called energy vampires because they're always sucking up energy, even when they're not used. Unplug or power off any of these you can before you leave to keep from wasting energy while away from home.
Notify Superior Propane, Inc. Prior to a Lengthy Trip
If you are a Superior Propane, Inc. Automatic Delivery customer, let us know if you are going to be away from home for a long period of time (more than 3 to 4 weeks' time). Your usage history is one of the things we factor in when planning when to deliver your propane—so notifying us ahead of time can avoid an unnecessary propane delivery.
Pay Attention to Your Refrigerator
Conserve energy by adjusting the thermostats on your refrigerator and freezer to higher settings while you're out of town; 38°F for the refrigerator and 5°F for the freezer. If your planned trip is four weeks or more, you may want to consider emptying your refrigerator completely and unplugging it.
For shorter trips, you may want to keep the fridge and freezer full and tightly packed as opposed to emptying it beforehand—this actually helps to keep items colder! It doesn't even have to be food; you can use water containers or ice trays to take up some of the empty space.
To enjoy even more energy efficiency in your home, you may want to consider switching to propane gas if you haven't already! You can count on Superior Propane Inc. for the propane services you need for your local, Northern Arizona home or business. Contact us for more information about our Hassle-Free Switch to propane!
Superior Propane Offers Choices for You To Control Your Propane Costs!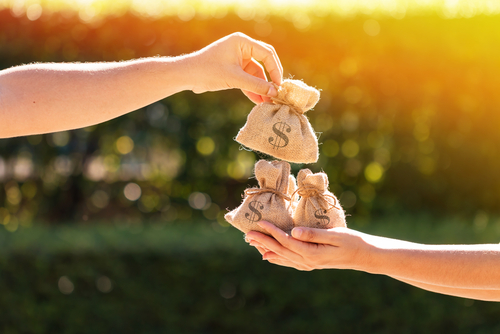 Many of us here in Northern Arizona are looking for ways to make life easier and our necessary tasks as simple and stress-free as possible.
Superior Propane can assist with exactly that by helping to manage your home's propane costs this season! Our Pre-Buy plan is one of our most popular ways to do that. With Pre-Buy, you purchase your propane gallons for the upcoming heating season now. We deliver it as you need it from October through March!
Enrollment is only for a limited time, ending September 30. A minimum 100-gallon purchase is required, and our locked-in price is $2.899 per gallon!
Signing up now, when prices are traditionally low, protects you from potential propane price spikes during the winter heating season. That can save you a lot of money!
Your price-per-gallon for your propane supply fixed at the time of purchase regardless of how the market changes. If the winter is colder than usual and you need more propane before spring, we'll deliver it at our fair and transparent market price.
What Can Affect Propane Pricing?
Supply and Demand. Propane is a commodity. As such, its price fluctuates based on need. If winter is both harsh and long, prices will most certainly go up. Production and inventory levels and seasonality will also affect pricing. That's why locking in your propane costs in the summer, when propane prices are traditionally lower than during winter, is a potentially big money-saver.
Weather. A cold winter doesn't just impact propane pricing in terms of supply and demand. Bad winter weather can also impact propane production and transport, which can drive up pricing alongside it.
Crude Oil and Natural Gas Production. About 55% of the U.S. propane supply is derived from natural gas production. The remaining 45% comes from petroleum production. The supply and pricing of propane is influenced by the state of these fuels—in particular, crude oil. Historically, propane prices have correlated more closely with those of crude oil.
Have questions about our Pre-Buy plan and our other available payment options? Get in touch with us today. We'll be happy to see what works best for you!
Learn More With a Quick Propane Safety Lesson on Propane!
If you use propane in your Northern Arizona home, you know that the benefits are aplenty! As a quick refresher, let's name just a few:
Propane—a cleaner, more efficient fuel with environmentally friendly properties and a competitive cost-effectiveness—is a great solution for whole home heating or water heating.
It is also an effective and affordable alternative to electricity for use in heating pools and spas.
Additionally, it is also a great option for cooking both inside with a range, and outdoors with a grill.
Fire pits and outdoor fireplaces can be powered by propane to create the perfect backyard oasis.
Propane also boasts a stellar safety record thanks to strong government regulation and high industry standards.
While there are numerous benefits to utilizing propane gas in and around your home, you should still know about the potential hazards that exist.
Propane Burns With a Blue Flame. Why Is That?
Propane is completely colorless before it ignites, but when it burns it most often produces a flame that differs in color than other materials like wood or oil—in this case, blue.
For complete combustion to occur, gas and air need to be mixed in the correct proportions. A blue flame indicates that enough oxygen is available for a complete combustion as molecules of the propane are ionized.
To put it simply, if the propane is burning fully—with complete combustion and a blue flame—it means not a drop of propane is going to waste. It's the exact thing—and color—you like to see!
Why Would Propane Flames Be Orange or Yellow?
When a propane flame is yellow or orange it indicates that the fuel may not be being fully combusted. This often results from spilled burnt food blocking parts of its burner on gas stovetops, for example.
In complete combustion with a blue flame, the temperature of a propane flame is 3,596˚ Fahrenheit. With a yellow flame, the flame's temperature is 1,832˚ Fahrenheit. You're getting only about half the potential heat. Think about how that can affect your cooking. You won't get a nice sear on your meat, and it will take longer for water to heat for making pasta.
That inefficiency can also drive up your energy costs for water heating or home heating.
If you have yellow or orange flames from your propane equipment, contact a service technician to address the safety issue. Flames that are not blue can subsequently lead to carbon monoxide buildup.
Do you have questions about propane safety? We're here to help! Contact us today and we'll be happy to answer them.
Superior Propane Inc. is Northern Arizona's leader for all things propane!
There's no place quite like Northern Arizona to live. From the 12-century cliff dwellings at Montezuma Castle National Monument to the Verde Valley wine region near Cottonwood to the arts scene of Sedona, there is always something new to discover!
As more people are drawn to the region, thanks to work opportunities in industries including tourism, hospitality, and health care, as well as the educational opportunities at Northern Arizona University, they are looking for homes that have all the amenities they want along with energy efficiency.
Propane can help deliver all that! And whether you're in Ash Fork, Happy Jack, or anywhere in our service area, you can't beat Superior Propane for all your propane needs!
Reliable Propane Delivery From Sedona to Seligman!
Why do so many residents love propane in their homes? Because of its amazing versatility! Propane can keep your home safe and warm far better than electric heating systems can. It provides the gas cooking many folks desire. Outdoors, it powers grills, outdoor fireplaces, firepits, and pool and spa heaters. People who live off the grid love the comfort and convenience provided by propane!
To enjoy all that, folks need a reliable propane delivery service. For four generations, Superior Propane has been giving our customers peace of mind when it comes to getting the propane they need, when they need it.
Our Keep Full automatic propane delivery is the most popular delivery option we have. No worrying about checking your propane tank gauge levels or needing an emergency delivery.
We'll track your propane usage using your prior usage history while factoring in the current weather conditions and make a delivery before you run low. Not only is Keep Full a free service, but Keep Full customers get a discount of 10 cents per gallon on their propane!
Propane Appliances Conversions From Kingston to Camp Verde
More and more of your Northern Arizona neighbors are converting their homes from inefficient electric systems to propane. Whether it's for heating, water heating, cooking, and other uses like clothes drying, propane beats electricity when it comes to energy efficiency and comfort.
Superior Propane's Hassle-Free Switch can be done in as little as 24 hours!
We also help you choose the right propane appliances for your home, give you FREE propane tank leasing for the first year, and great introductory propane pricing.
Commercial Propane Services From Winslow to Williams
Businesses of all kinds here in Northern Arizona use propane. In tourism and hospitality, two major industries here, propane is used in restaurants and commercial kitchens, hotel and resort laundries, heating systems, water heating, outdoor grilling, and heating, and more!
Residential construction and renovation companies are adding propane to the homes they are working on. We also provide bulk propane delivery to businesses. Our propane autogas service keeps your fleet running on a clean-burning alternative fuel.
Get the reliable, quality propane service you deserve. Become a Superior Propane customer today to see how we can benefit your home or business.
Superior Propane Takes Care of Your Business!
For decades, Superior Propane has been helping Northern Arizona businesses with their propane needs. Our customers know they can count on us for safe, reliable bulk propane delivery when equipment and projects need it most!
But we're not just a propane delivery company. We also provide commercial propane services, too! To fulfill the needs of our commercial customers, our experienced propane experts tailor packages to your bulk propane requirements. Propane tanks for your business are available as part of a tank leasing agreement. Why choose to lease a tank, you ask? Tank leasing reduces the upfront cost of purchasing a propane tank and is ideal for construction job sites or businesses that need propane frequently.
We also offer temporary propane-powered heating equipment for construction sites and other unheated job sites. Our 11 propane filling stations, located around our service area, are convenient no matter where you are so you can fill propane cylinders for your forklifts, portable generators, commercial mowers, and other propane equipment.
Choosing Propane Benefits Your Bottom-Line
Both residential and commercial construction companies use propane as a fuel source for work site generators, temporary heat equipment, and other critical tools.
The hospitality industry is a powerful force in Northern Arizona. Between its impact on regional visitors, labor income and tax revenue generated, it's worth about $750 million annually. Many hospitality-related businesses, such as restaurants and hotels, rely on propane to keep their business running smoothly.
Hotels and resorts utilize propane in a variety of ways as well. One of the largest tasks on a hotel staff's plate is laundry. Imagine all the sheets, bedding, towels, and tablecloths that always must be washed for new guests every day. Propane commercial dryers can handle larger loads faster, reducing the wear and tear on your sheets and bedding.
Their culinary kitchens, both for restaurants and catering companies, rely on propane to run appliances, plus, supplemental pieces like outdoor fireplaces and fire pits create spaces for guests to enjoy.
Propane enables chefs to cook amazing meals. Similarly, propane ranges and ovens along with broilers and grills allow various kinds of cooking methods to be employed by this one energy source.
Get in touch with us and learn how our customized bulk propane services can help your Northern Arizona business flourish!
Important Propane Safety Tips You and Your Family Should Know
Propane has a strong safety record due to government regulations and high industry-born standards. But knowing about propane safety is also incredibly important. One of the most vital things you should know—if you smell gas inside your home—is what to do.
Propane has no smell on its own but is typically added with a distinct odorant like that of rotten eggs. If you smell that rotten-egg odor, you need to get out right away. Put out anything burning like candles or cigarettes and don't use any appliances, phones, light switches on the way out.
Once you are out of the house, turn off the supply valve on the propane tank. Get away from the house and use your cell phone or a neighbor's phone to call 911 and Superior Propane.
Wait until the cause of the leak is fixed and all pilots are re-lit before returning to your home. First responders or the service technician will let you know when that is.
Propane Detectors Can Save Lives
Propane leaks are not always detectable by smell.
You may have a cold or allergies, or another medical condition that can affect your sense of smell. Older people may have a less sensitive sense of smell. Medications, alcohol, smoking tobacco, or using drugs can reduce your sense of smell as well.
In very rare cases, the odor can be lost on propane because there is water or rust inside the tank itself.
Those circumstances are why we strongly urge our customers to install propane detectors in their home.
Propane gas detectors use sensors to measure the concentration of propane gas in an area. If the gas level reaches an unsafe level or is below a safe threshold, an alarm will sound.
Propane gas detectors are inexpensive and available at home improvement stores or online. They should be installed outside sleeping areas and near all propane appliances. A propane detector should be placed no higher than the pillows on your bed and preferably lower. That's because propane gas is heavier than air and will build up lower to the ground.
Most carbon monoxide detectors DO NOT detect propane gas in homes—which is why a propane detector is absolutely essential.
If you have any questions about propane safety, please get in touch with us. We'll be sure to help in any way we can!
Superior Propane Is Here To Keep Your Grill Filled-up for Your Next Cookout!
Did you know that June is National Grilling Month? What a fun thing to celebrate, right?
Well, it can be! However, if your propane BBQ grill has seen better days, get in touch with Superior Propane. Our knowledgeable propane appliance experts will help you select a new grill, so you'll be ready not just for National Grilling Month, but the coming Fourth of July weekend and the rest of summer ahead!
That's not the only way Superior Propane helps you get grilling. Our propane cylinder refill stations ensure that you'll always have the propane you need, whether you're grilling a weeknight supper or burgers and hot dogs for a party.
Superior Propane Cylinder Refills Are Fast and Easy!
Wherever you are in northern Arizona, you can easily get to one of our propane cylinder refill stations. We have 11 stations, and there are Superior Propane refill stations at several area businesses, too!
Having your cylinders safely and properly refilled takes just minutes!
Utilizing a propane cylinder refill is a much more budget-friendly option than propane cylinder exchanges. Why is that?
Firstly, you save about $1.75 per gallon compared with the price of propane from a cylinder exchange.
You also only pay for the propane dispensed into your cylinder during the refill. Think about when you bring a propane cylinder in for exchange. There may not be much propane left in what you presume is an "empty" cylinder, but even that small amount is propane you paid for, and you don't get to keep. With our propane cylinder refill, you get to use every bit of propane we sell you.
Propane Grilling Safety Tips
We have also put together a list of things to do, as well as NOT do, so you and your guests keep safe while you're using your propane BBQ grill.
Clean your propane grill, not just the grates, regularly. One in five grill fires is caused by leftover grease inside the grill itself.
When grilling, make sure a working fire extinguisher is in proximity—just in case of emergency.
Place the grill so it has at least five feet of clearance from the house, outdoor furniture, trees, bushes, and any other obstructions.
Always keep kids and pets away from the grill.
NEVER leave a lit grill unattended.
Don't use your grill if the starter is broken. Look into buying a grill with an automatic starter.
NEVER use your propane BBQ grill indoors or in an enclosed or covered area like a garage or carport. Dangerous levels of carbon monoxide, a potentially deadly odorless and colorless gas, can build up.
A Superior Propane cylinder refill station is always nearby! Click here to find the one nearest you, today!
Stay Comfortable—At A Lesser Expense!
Summer in northern Arizona means one thing for many of us: Air conditioning!
However, that desire for cool comfort can come with an increase in energy costs. Superior Propane is here to help! We have five ways you can make your home more energy efficient. You can stay cool and comfortable without sending your energy bills into the stratosphere:
1. Be Smart About Air Conditioning
When the temperature goes down after the sun sets, give your air conditioning a break. Open the windows for cooler air and ventilation. During the day, close curtains and blinds to keep direct sunlight from raising the temperature in your home.
If you haven't given your air conditioning its annual maintenance tune-up, make sure to do it now! Take good care of it between tune-ups by changing filters regularly, vacuuming registers to get rid of dust, and having the ductwork cleaned as recommended by your installer.
2. Don't Slave Over a Hot Stove
Cooking, especially if you're using your oven, can raise the temperature in your home by 5˚ Fahrenheit or more. That can cause the A/C to kick on more often, driving up your energy costs. Only use your stove early in the morning or later in the evening, if possible.
Use small appliances such as your multicooker, toaster oven, microwave, slow cooker, electric griddle, or air fryer. Better yet, take cooking outside as often as you can by using your propane grill. You can not only make grilled meats and veggies on your propane grill, but you can also make breakfast, bake bread, even whip up a tasty dessert!
3. Add or Upgrade Propane Appliances
Propane appliances offer outstanding energy efficiency, which can save you money year-round. A propane tankless water heater can cut your water heating costs by 30% or more compared with an electric storage water heater.
Propane clothes dryers get your laundry dry 25% faster than comparable electric dryers. You also save energy because propane clothes dryers produce fewer wrinkles on your laundry, meaning you won't be ironing as much either!
4. Seal Up Your Home
Drafts aren't only a problem in the winter. In the summer, they let hot air into your home and make your air conditioner run more frequently. Use caulk, weatherstripping, expanding foam, and other easy, affordable products to eliminate those drafts and keep your home cool with less energy.
5. Upgrade Your Light Bulbs
Only between 10% and 15% of the energy an incandescent light bulb uses goes towards actual light. The rest of the energy goes into heat, which will subsequently—even if only marginally—raise the temperature in your home.
Replace incandescent bulbs with LED or halogen incandescent bulbs. They produce very little heat. By the way, move any lamps using incandescent light bulbs away from the thermostat. They give off enough heat to trick the thermostat into thinking the house is warmer than it is, which causes the A/C to cycle on more often!
Looking to increase energy savings by switching to propane-powered home comfort equipment? We can help! Contact us to get started—we'll even help find you the best rebates available on select appliances!
Learn About Distinct Advantages That Propane Offers Instead!
The electrification movement—or push to utilize solely electric-powered home equipment—has been in the news a lot lately. Several towns, cities, and states are pushing for complete electrification of homes to combat climate change.
While fighting climate change is certainly a worthy cause that we support, electrification isn't the ideal way to go about it. We'll show you why propane is a better alternative both environmentally and economically.
You Simply Can't Count On Electricity
Local and state governments are making their push for electrification of home heating, cooling, and comfort equipment with either expensive and discriminatory incentives, or regulations that are a massive financial burden for homeowners, landlords, and businesses.
These efforts often tend to make zero sense, especially since the nation's electric infrastructure fails so frequently. Electric infrastructure failure causes huge disruptions of lives and businesses, as well as frustration and discomfort. It is also potentially dangerous when power outages leave homes unheated in the winter season. Just take a look at what happened in Greater Texas this past February as a harsh example.
If you live "off the grid", electrification means you'll have to rely on options such as solar electricity for your electric heating, cooling, and comfort equipment. That a major investment and expense.
In fact, the average cost to install solar panels in Arizona is $13,680. For many folks, that means buying on credit, or with a loan.
But You Can Count On Propane!
If the electric infrastructure fails, you face no worries if you have propane.
That's because your home will stay warm, safe, and comfortable thanks to your propane supply being delivered promptly by Superior Propane Inc. and it being stored in a propane tank right on your property! Conversely, if your home is heated with electricity—which is the agenda being advanced by local and state governments—your home will remain heated during an emergency unless have a backup generator.
Speaking of generators, propane can make sure your home has lights and other necessities because it runs whole-house backup generators. You'll be able to keep food safely cold or frozen, electronics running, the home security system on, and more!
Propane Is Also Cleaner—And Greener
Did you know that the generation of electricity is the second-largest creator of greenhouse gases in the United States? That's because most of our electricity supply is generated by coal-fired power plants. Only the transportation sector creates more greenhouse gases.
Propane, on the other hand, is much more clean burning, with nearly zero emissions created.
You can trust Superior Propane for reliable propane delivery and service. Become a customer today!